Recently we've begun using two new roofing products for flashings. We've found Dakaflash & FastFlash to be perfect for general flashing usage, re roofing and repairing box gutters. The product works equally well on both tin and tile roofing.
These products are not lead based and are perfect for water tanks and other areas where low toxicity is required.
Dakaflash
Dakaflash is a new addition to lead free flashing. It's a composite laminate flashing consisting of a coloured creped aluminium top sheet, with 100% butyl adhesive that's protected with a two piece HDPE backing. Embedded within the butyl adhesive is the same reinforcing aluminium mesh that's inside our best-selling lead free flashing Wakaflex. This provides Dakaflash with additional rigidity and support compared to Smartform while maintaining the smooth contoured finish people associate with Wakaflex.
DakaFlash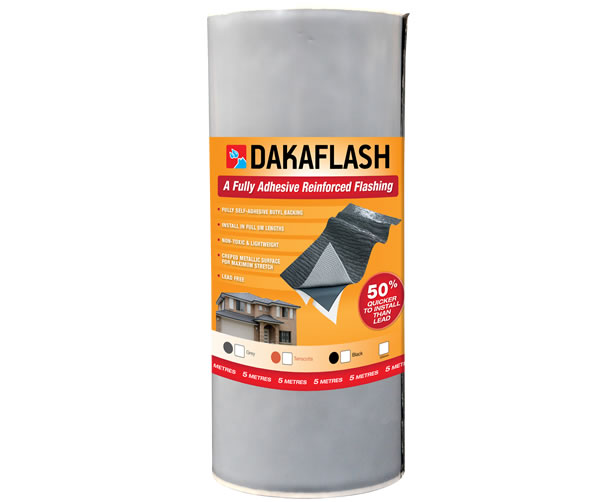 Fast Flash